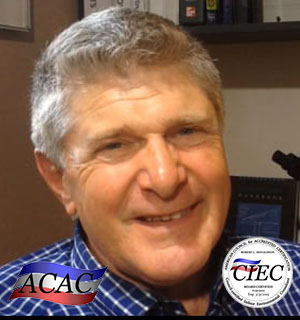 Rob Donaldson, owner of Donaldson Environmental holds a Bachelor of Science degree in Chemical Engineering from the University of Massachusetts Amherst, one of the top programs in the country. He is a Counsel Certified Indoor Environmental Consultant (CIEC), licensed Asbestos Inspector, licensed Florida mold assessor, licensed Florida radon measurement specialist, certified Florida lead paint inspector and has decades of experience in the construction industry, giving him considerable insight of common and not so common problems affecting the indoor environment. We are a consulting firm and our services are advisory in nature. There is no conflict of interest when we give advice because we do not sell any of the products or services we might recommend. Our comprehensive, plain language reports give our clients clear direction as to what and why problems exist and a road map for correcting them.
B.S. Chemical Engineering University of Massachusetts
Massachusetts Construction Supervisors License
Massachusetts Licensed Asbestos Inspector
Certified Indoor Environmental Consultant (CIEC)
Hazardous Materials Training – 40 hours
Asbestos Remediation Training – 40 hours
Member Indoor Air Quality Association ( IAQA)
Fully insured profession liability E&O policy
Licensed Florida Mold Assessor
Thanks for your expert help, Rob. It was great meeting and working with you as well. Best regards, Dean
Hi Rob, Thanks for the report. We greatly appreciate your punctuality and helping us with what we thought could be mold. You brought us peace of mind with this stressful process.