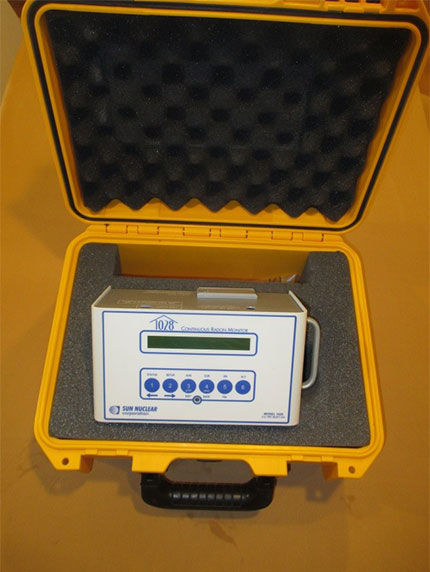 Radon Testing Overview
Radon is a naturally occurring gas that the EPA recommends testing for as a prudent precaution. Donaldson Environmental uses an active monitor detection method that allows the detected values to be charted to a graph.

This can be very useful to observe swings in the data or as in the case below to assess the effectiveness of a radon remediation system activated at the halfway point of a thirty day testing cycle.
Call Us TODAY!
For an air quality inspection or just to learn more about air quality testing and how you can benefit. We'd love to hear from you!